In order to shifting of your household goods or your entire office, you need professional help and proper planning. We all know that home shifting or office shifting, even locally within the same city or to the next neighborhood, requires plenty of co-ordination. Right from arranging packing materials, to finding man and van, you got to coordinate with them all. Thankfully movers and packers companies are readily available in your city who can take of everything. They'll bring packing supplies, man and van and pack everything professionally and relocate you conveniently. If shifting or storage is in your mind, then the best thing to do is to find and hire a local packers and movers in your city and avoid all the hassles and complications.
And dealing with the movers and packers who are locally available in your city has its own benefits. From language barriers to knowing the localities and various routes can make life a lot easier. Isn't it?
Well that's what we help you with.
We help you find and hire local movers and packers in your city. With a wide network of over 250 cities, we have nearly covered all of the major cities and towns in India. If you are looking for locally available movers and packers who are competent, resourceful and ready to help you relocate at the competitive rates, then you are at the right place.
Finding resourceful and competent movers and packers can get complicated at times, especially when you are in a hurry to relocate. We can quickly connect you to up to three of the leading movers and packers companies in town. They will call you back to schedule a pre-move survey and submit detailed and itemized quotation. If you are in hurry, you can even request for a tentative price quote over the phone or email.
You will have estimates and quotes from them within minutes. Once you have got the quotations, you can quickly compare and choose the local packers and movers that best suits your relocation or storage needs.
Services of local packers and movers in India
Most of the local packers and movers on board, offer complete door to door shifting and storage services. They bring their packing materials, man and van. They will pack everything properly (multi layer packing) using good quality packing materials. Once the packing is done, they will create the packing list and load everything on to the truck and get it moved to your destination. They will also offer transit insurance as per your need and on reaching the destination, they will handle unloading and re-arranging of items.
Listed below are the major services offered by the local packers and movers in India
Local home shifting in same city
Local home shifting to a neighborhood city e.g. Kolkata to Howrah
Long distance and interstate home and office shifting e.g. Kolkata to Gurgaon or Mumbai
Interstate car transportation e.g. Delhi to Kochi
Local office shifting e.g. M. G. Road to Salt lake sector 5, Kolkata
Interstate office shifting e.g. Siliguri to Kolkata
Storage and warehousing for short term and long terms e.g. 3/6/24 months
As you can see, the local movers and packers can easily help you in packing and moving of all types of household goods, office goods and car. Apart from home, office and car shifting, the local movers and packers also offer certain value added services like dismantling of furniture, electronic appliances like home theatre, basic dusting before packing, unpacking etc.
Frequently asked question on hiring local packers and movers
We interact with hundreds of users like you on daily basis. Irrespective of how well we have explained the process of packing and home shifting, I am sure you there are many who have some questions to be answered. We totally understand it and based on our interaction with users looking for movers and packers services, we have prepared the list of frequently asked question.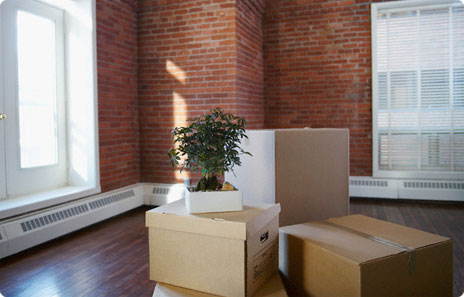 We have tried our best to answer everything worth knowing about how to hire local packers and movers, best use case and so on. Listed below are the most frequently asked question with respective answers. And if you are still unsure and have a question, don't hesitate to call us on +919831329628. We'll be happy to answer all of your questions about home shifting and packers and movers in India.
What are the benefits of hiring local packers and moves?
I am sure you know, that the packers and movers can help you with end to end packing and shifting. Packing of all types of household goods and articles like TV, fridge, washing machine, Wardrobes, dresser, dining table set, sofa set, water filter and you name it. Right from dismantling to properly packing, loading, transporting with insurance, unloading and re-arranging; they do it all.
But when you plan to do it all on your own, you will be tired of coordinating with man, van and packing materials suppliers. In a nutshell, packers and movers are professionals with easy access to all the resources and expertise which is required to handle all types of odd dimension goods that can't be carried along in train, bus or flight. One of the key benefits of hiring local movers and packers include one stop solution for hassle free packing and relocation of all types of goods. Once you hire a movers and packers for the task, they will take care of everything.
Can I expect the movers to do the packing?
Of course yes. Packing is integral to the process of home or office shifting. If the packing is not done professionally, then chances of damage will be high. The local movers and packers companies know the importance of multi layer packing and hence, they do it professionally to ensure that the goods will reach the destination safely without getting damaged.
In fact the movers and packers are going to bring all the packing materials that'll be required for packing. Their expert team will do the packing in such a way that goods inside the box or crate won't get damaged easily. They get it right because they know it well. So if you are planning to hire the movers and packers for shifting or storage, then don't pack anything on your own. Let the movers do a pre-move survey and they will bring the packing materials accordingly and take care of packing.
What to do if I don't have the cartons to pack my goods?
If you are planning to hire the local movers and packers for shifting, then you don't have to worry about the cartons and other packing materials. They will bring all types of packing materials to pack all of your household goods safely.
But if you plan to do to the packing and shifting on your own, then you have to arrange packing materials like cardboard box, cartons of various sizes, bubble wraps etc from the local market.
What if I have already packed most of my goods and only need moving solutions?
The idea of using movers and packers service for end to end shifting or storage is to ensure safety of your goods. No matter how much of efforts you put in packing, chances are you won't be able to meet the standard of packing doe by a professional movers and packers agency.
Usually movers and packers companies don't like to take any chance. If you have packed your goods on your own, then the movers won't ensure the safety. Since the packing is done by yourself, chances of damage is a little higher. But still movers and packers will do their best to ensure safety. And yes you can hire the movers and packers even if half or most of the packing is already done. Naturally the cost of overall moving will go a little down when you pack most of your goods on your own.
How much does it cost to hire local packers and movers in my city?
Cost to hire movers and packers for local or interstate shifting is usually not fixed. There are so many variables that could easily affect the overall cost to hire movers and packers. Usually the movers and packers offer pre-move survey facility to get exact list of goods to be packed and moved. Once they know the inventory of goods, distance from the parking, total distance from source and destination etc, they will be able to give you the quote for their services.
The best way to get even the tentative estimate for shifting or storage is to share the exact list of goods, without leaving any of the major items. For instance, if you have a box bed and there are items filled inside the box, it's better to let them know so they can estimate the packing materials and overall cost to handle packing and shifting.
To give you an idea, local shifting starts from as low as Rs. 4000.00 when you have the basic 1 BHK of household goods to pack and move locally within the city.
How do I know if I am getting the competitive rates from local movers?
As you know the movers and packers offer services and rates for services are not fixed. Depending on the quality and expertise, the service provider charge differently. So when you talk to three different companies to pack and move same set of goods, you will be amazed to know that all of them will quote you different rates. The difference in rates could easily be as much as up to 30%.
Even if there is no fixed formula to ensure the best rate, because it's the quality of packing materials and overall execution of shifting that matters the most, you can easily compare rates from a three or four different companies and choose one as per your preference.
How do I ensure that I am hiring the right packers and movers company?
Whenever you are dealing with any service provider online or offline, there are just a few reliable ways to ensure that they are the best in their trade. Packing and shifting is a bit peculiar in a sense that there is a lot to risk and hence it requires special screening.
Properly check the credentials of the potential movers and packers you are considering to hire. Ask for all the relevant documents like basic business registration, trade license, PAN card, GST registration certificate etc. Apart from the checking the documents related to the company/business, you should also check he KYC of the individual for extra safety. And if you have time, it's better to visit them in their office to get better understanding of the service provider. All in all, the process is same; whether you are hiring a service provider online or offline.
What if I don't need the insurance, can I skip it?
Skipping insurance is ideally not recommended, especially for long distance relocation. Even if the movers and packers will do everything ensure the safety of your goods, a little mishap which beyond their control could turn out to be costlier. Insurance is available @1.5% to 3% of the total declared worth of goods and it's always better to insure your goods while getting it transported. But naturally, the ultimate decision of whether to take insure or not and of what value lies with you.
How can I use this platform to hire best local movers and packers in my city?
The idea of building local pacers and movers is not create yet another directory where you have to keep on searching, without finding any substantial information. The idea is to help you get best price offers from the local packers and movers companies available near you.
Getting quotations from the leading movers and packers on this platform is as easy as 1,2, 3.
Just create a request by submitting your basic requirements and contact details.
Receive instant calls backs and quotes from up to three different movers and packers that are available near you.
Compare and evaluate all the offers you have received and choose the movers that you like.
All of this for free and within minutes. We'll be happy to help you get the most competitive rates and offers for all types of shifting and storage service needs.
And there is no obligation to hire the movers and packers even after taking quotations. You should hire a movers and packers only when you are fully satisfied with their rates and terms. So use this platform confidently and without any hesitation. We are here to simplify the way people hire local packers and movers in India.
Can I use this platform to hire movers from anywhere in India?
Yes, we have covered over 250 cities and towns from all over India. We have a network of over 2000 locally picked movers and packers companies who serve across different cities and towns in India. Some of the major cities include, Kolkata, Delhi, Gurgaon, Mumbai, Pune, Thane, Bangalore, Hyderabad, Secunderabad, Chennai, Chandigarh, Ahmedabad, Vadodara, Jaipur, Raipur, Lucknow, Allahabad, Indore, Bhopal, Patna, Ranchi, Jamshedpur, and Bhubaneswar, Cuttack and other cities and towns in India.
One of the best thing about movers and packers services are that they don't mind traveling up to 100 kms from their base office to serve their customers. As they have access to transportation, they load all the packing supplies, assemble team and drive down to even distant places. Setting up offices at each and every city and towns across India is not possible, but they setup their own network that makes their task a lot easier.
So no matter where you are based, if you are looking for a professionally managed movers and packers company to relocate your home, office, car or other such kinds of materials, feel free to check if we can help you connect with a reliable and cost effective movers and packers to help you.
I still need to speak with a relocation expert, how do I contact your team?
If you are still unsure and have a question or concern, you can reach out to us. The best way to communicate is to call us on +919831329628. Our support team work from 7:30 am in the morning to 10:30 PM and they'll be happy to answer all your questions.